Tooth Whitening – with the DIGITAL Smile Studio team.
Multi Award Winning Cosmetic Dentist & Implantologist

We have a group of highly experienced and motivated clinicians that have increasing their knowledge and experience in postgraduate education for many years. With special interests in restorative and aesthetic dentistry and Implantology, they are skilled in using many implant systems.
Through the Digital Dental Academy, the clinicians teach guided implant surgery and mentor other implant dental students.
Finalist and Winner of the Aesthetic Dentistry Awards 2015, 2016, 2017 – Multiple Implant Related Catagories
Speak to our team
The high viscosity, neutral ph tooth whitening gels ensure the greatest patient comfort in a take home kit. The unique blend of soothers, conditioners and high water content assist in reducing sensitivity.
Natural soother and conditioner
The incorporation of special additives minimises plaque formation and enhances remineralisation to further reduce sensitivity. Antibacterial properties help in tooth recovery.
High water content
The high water content of the gel reduces dehydration of the enamel and decreases patient sensitivity.
High molecular weight thickener
This reduces the tacky feeling and drying effect of the gel, in turn reducing sensitivity further.
Taste
The pleasantly flavoured spearmint gel is both fresh and long lasting.
Fluoride releasing
The addition of fluoride re-mineralises the tooth surface assisting in reducing post-operative sensitivity.
Contains desensitising agent
The gels contain a desensitising agent which acts on the nerve endings, and desensitises them at the pulp-dentin border, in turn minimising sensitivity and maximising patient comfort.
Ultra White Smile Makeover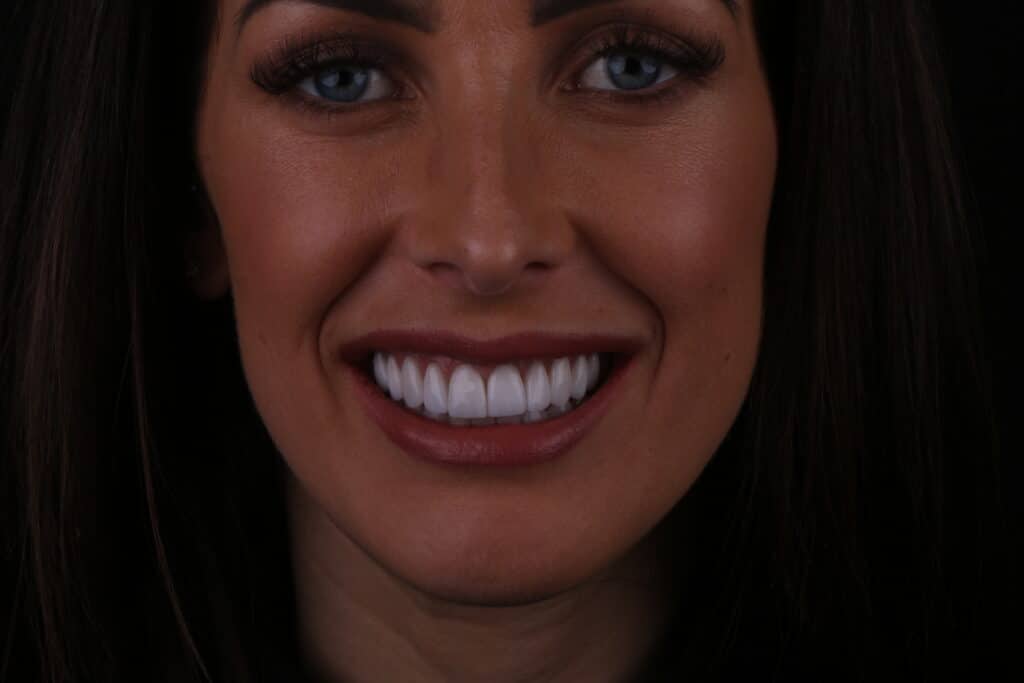 Unlike on some websites by other dental practices, the work pictured here was all completed by our team, Professor Adam Nulty, Professor Patrik Zachrisson, Professor Chris Lefkaditis and Professor Quintus Van Tonder. Most dental practices will show "examples" that are stock images and you therefore do not know what level of skill the dentist may actually have.
We provide work from simple additions/corrections to complex cosmetic work and the ultimate in state-of-the-art dentistry – immediate full arch implants, replacing a denture with a full fixed smile the same day!
Do you have any questions about treatment you would like to ask?
Click below to book an appointment, send us an email, or just ask a message! One of our team will be more than happy to help you.