Professor Patrik Zachrisson
Multi Award Winning Orthodontist & Cosmetic Dentist

Why see us for orthodontic treatment?
Professor Patrik Zachrisson is a pioneer in Digital Orthodontics having completed additional training and extra courses to learn how to straighten teeth using standardised orthodontic systems, invisalign and clear aligner systems such as DDA Aligners to straighten crooked teeth. Prof Zachrisson is also a world speaker in Dentistry, with a breadth of knowledge to enable him to replace missing teeth, look after your dental health, change your smile with cosmetic dentistry as well as a myriad of other things required to coordinate your new smile.
Our Team has won awards including at the Aesthetic Dentistry Awards 2015 and 2017 – Removable Braces Case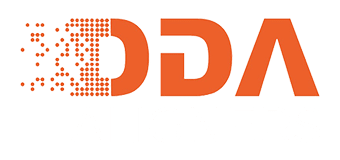 Until now, the options for adult teeth straightening involved either long and expensive orthodontic treatments or destructive and expensive restorative treatments such as veneers or crowns. Even ultrathin veneers involve reduction of natural teeth when used to align crowding or protrusion. But with the arrival of the Clear Aligners, all that has changed.
The DDA Aligners and InvisalignTM are cost-effective removable orthodontic appliances that move teeth in a fraction of the time of other systems. Clear aligners align crowded or protruding anterior teeth after a full digital mockup and simulation. This provides gentle but continuous pressure over a large range of movement. Surprisingly, this gentle pressure is the quickest way to move teeth but it also makes treatment very safe and kind to teeth.
People love the speed of treatment and it's changing the face of dentistry as we know it. The average treatment time is only 4-16 weeks (depending on severity and amount of wear) and now with concerns over the economy it's a more justifiable expense.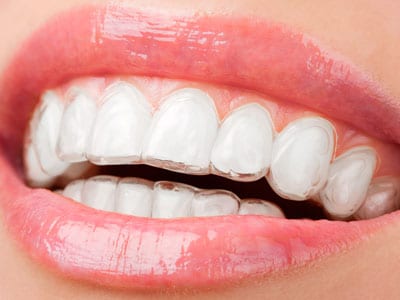 What are Clear Aligners?

Click here to find out about INVISALIGN
A smile can change everything
Your confidence. Your outlook. Your life. And with DDA Clear Aligners or Invisalign, achieving the smile you always dreamed of doesn't have to be a big deal. In fact, it barely has to impact your day-to-day life at all.
Clear Aligners straighten teeth using a series of nearly invisible, removable aligners that are custom-made specifically for your teeth. As you replace each aligner every two weeks, your teeth will move – little by little, week by week, gradually moving towards the projected final position.
Comfortable, clear and removable – Clear Aligners transform your smile without disrupting your life. Something that over 3 million people worldwide have already discovered.
Are you ready for your new smile?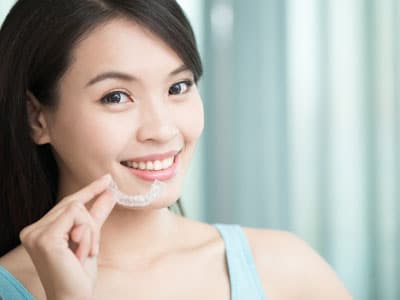 What will it cost?
A smile can help your confidence, self-esteem and happiness. When you think about it, improving your smile goes beyond just the cosmetic. It is about doing something for yourself – so you can be more…you.
But we understand that price is a very important consideration. As with all orthodontic treatment, the cost of Clear Aligners is dependent on the specifics of your individual case: such as the complexity of your straightening issue and the required length of treatment. This means you will not receive an exact cost until you visit a DDA or Invisalign Clear Aligner provider.
As a general rule, the cost is comparable to traditional fixed braces. And although only a DDA or a Invisalign Clear Aligners provider is able to fully determine your cost, prices for Clear Aligner treatment is generally between £2,500 – £4,500. However, if only minor tooth movement is required, prices could start less.
Do you have any questions about treatment you would like to ask?
Click below to book an appointment, send us an email, or just ask a message! One of our team will be more than happy to help you.