Multi Award Winning Cosmetic Dentists, Orthodontist & Implantologist

The Four Professors work in a fully computerised dental environment. This enables you as a patient to have impression free digital models made of your existing smile, which Adam then uses with a professional photography set up to create a new smile virtually. After 3D printing your new smile, you will then have a copy of this placed over the top of your existing teeth as a smile "test drive" to make sure you're entirely happy with the end result BEFORE you have had anything done in the mouth.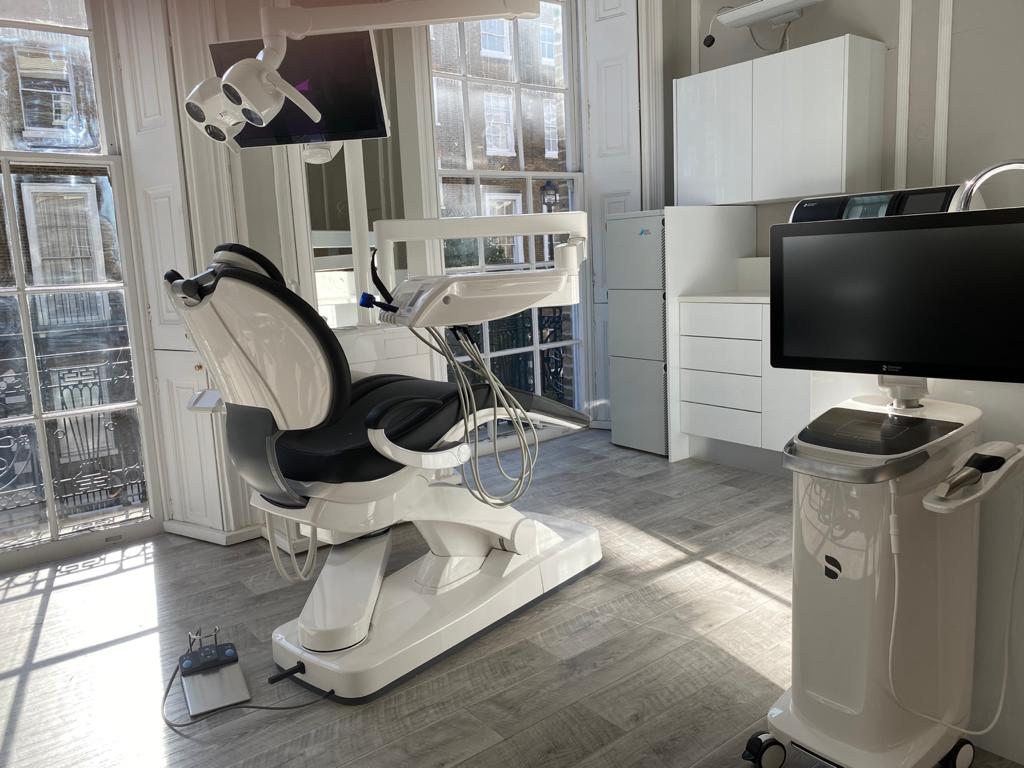 We accept all referral cases from a complex restorative referrals, Orthodontic tooth straightening, Smile Design Cases, CBCT 3D Scans, implant placement to bone augmentation and full mouth rehabilitation cases. We are also able to offer diagnosis and treatment by using our 3D CB CT scanner.
We also work with many colleagues on a Refer to Learn arrangement to gather experience in any of the above fields. If you would like any more information on this, please call us on 02079358811 or email us [email protected]
For implants, we can provide flapless surgery which may avoid bone grafting and can be used for many situations, including the 'all on four' procedure. We can also provide implant placement only and allow you, the practitioner, to complete the restorative phase. Advice can be easily supplied on the best restorative choice of procedures and components. We can also mentor you with lectures at our practice and on your first case, we will provide the wrench and screwdrivers at no charge to restore these cases.
It is our top priority to continue to provide a close relationship with all our referring colleagues. We can assure you that any patients referred will only be consulted on their treatment being referred for. Any requirement or interest in other areas, will always result in the patient being referred back to their own dentist. Our computer management software has a block active for any referred patient, for any type of referral, so the patient cannot be booked in without consent from the referring practitioner.
We will also be running regular study clubs at the practice, which will provide you with free verifiable CPD for your time. You can find more information on these topics here www.digitaldentalacademy.ac.uk
Referrals can be completed with the referral form above, or we can provide you with a written version, which you can photocopy or request further copies. If you have any questions about referring to us, please do not hesitate to call or email.