Digital Implant Smile Design – with the DIGITAL Smile Studio team.
Multi Award Winning Cosmetic Dentist & Implantologist

We have a group of highly experienced and motivated clinicians that have increasing their knowledge and experience in postgraduate education for many years. With special interests in restorative and aesthetic dentistry and Implantology, they are skilled in using many implant systems.
Through the Digital Dental Academy, the clinicians teach guided implant surgery and mentor other implant dental students. In 2016, Professor Nulty also began steps to gain a PhD in Implantology, which should lead to him being one of the top implant surgeons in his field.
Why choose the DIGITAL Smile Studio team on 128 Harley Street as your dental implant centre and dental clinic in central London?
5 Star rating by happy patients on Facebook and Google
Cared for by the Four Professors of Digital Dentistry
Multi-Award Winning Team
Highest quality dental implants used
In depth 3D Smile Design Consultation
Virtual Test Drive Smile try-out
You are always at the centre of any dental treatment with plenty of time taken at every appointment
You will always be seen by the same dentist in a caring and relaxed environment
World-class Dental Education Speakers planning your care
Beautiful and natural Results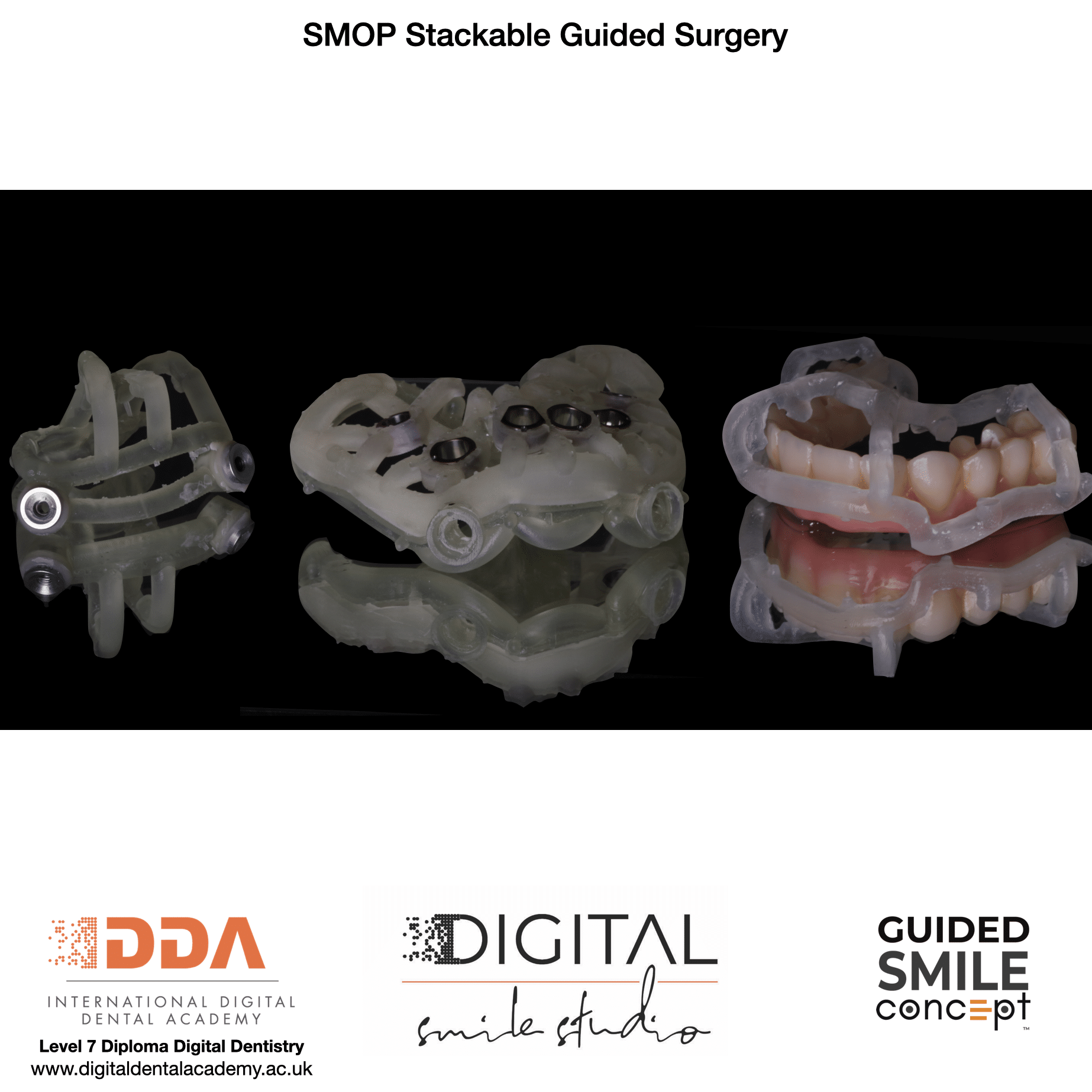 WHAT IS A DENTAL IMPLANT?
A dental implant is designed to replace the missing root and to hold the artificial tooth in place.
DENTAL IMPLANT AS REPLACEMENT FOR NATURAL TOOTH
A dental implant mimics nature: it is designed to be firmly anchored in the jaw and to hold the tooth in place. The implant is a small part made of titanium, titanium alloy or ceramics – materials which are generally well-tolerated by the human body. Also, titanium has been shown to bond well with the human bone.
PLACING AN IMPLANT
The dental implant is surgically inserted under local anesthetic. Once healed, the artificial root acts as a base for the visible top of the tooth. The dental implant can be used to replace an individual tooth, more than one tooth, or all teeth.
Thanks to advancements in dentistry, we can say goodbye to archaic dentures that sit uncomfortably in the patient's mouth and embrace more innovative and modern ways to fix someone's smile.
Like the All On X treatment concept.
What Is All On X?
The All On X treatment concept is a revolutionary way of doing dental implants. It refers to supporting all teeth with however many implants are required.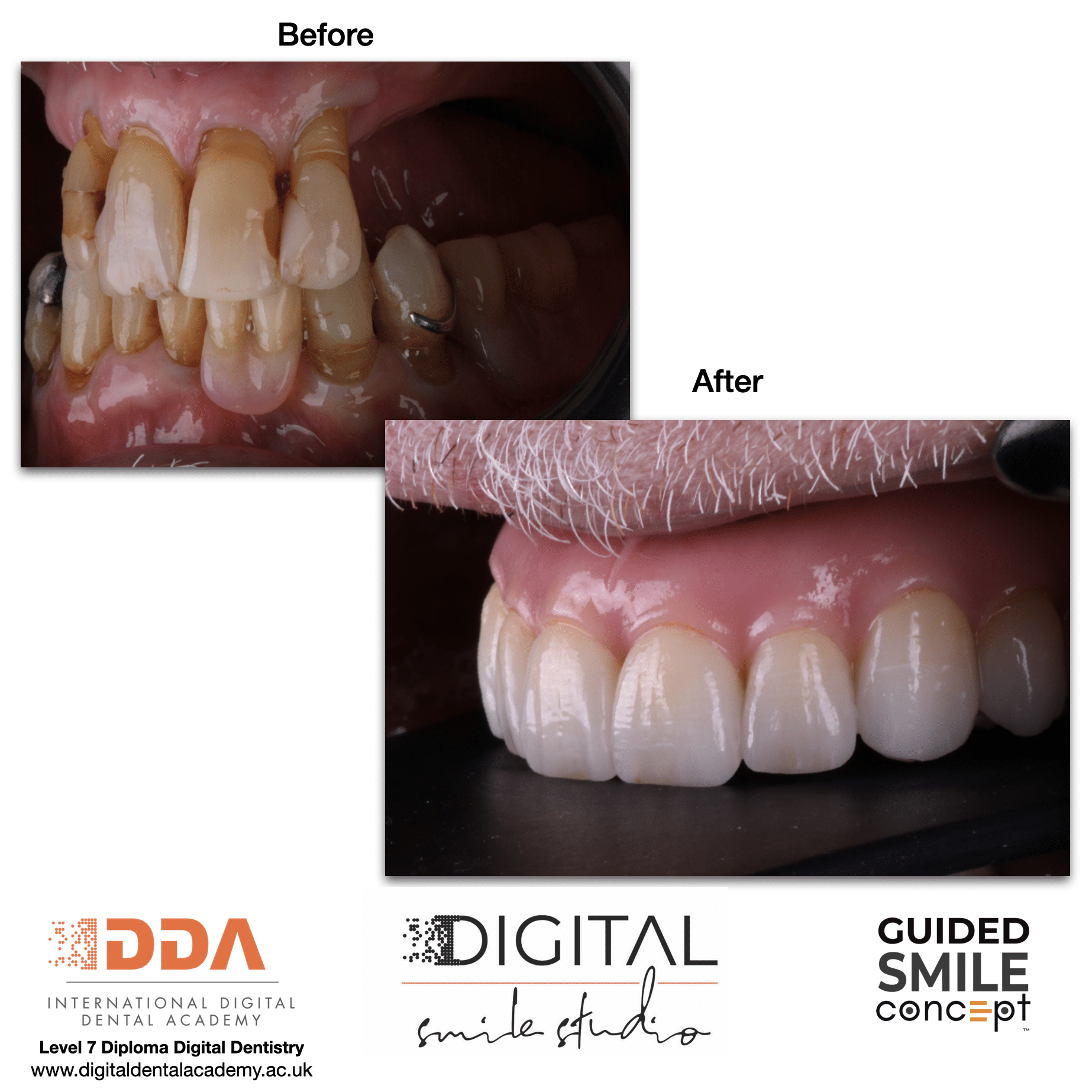 Benefits for the patient
There are many benefits of the All On X treatment concept for those who are looking to transform their smile, these include:
Less costly – doesn't require any bone grafts which add to the cost of the procedure.
Single-visit procedure – the implants are planted on the same day as extraction which allows for the patient to be treated quickly.
Less invasive – the procedure is much less intense than alternatives, which is comforting for patients who might have anxiety around dental work.
Personalised implants – the CT scan and digital teeth design give the patient the perfect bite and aesthetics.
Quick – can be placed in 3-4 hours.
Aesthetically pleasing – Natural-looking and much more stable than other implant options.
What are the costs?
At Digital Smile Studio we offer three cost options for All On X treatment.
All include;
Guided Surgery
3D CAD Cosmetic Planning
Four to Six implants as required
We work with Phil Reddington, world class Lab Technician, to provide excellent results.
The cost varies by the type of restoration;
All On X with Reinforced PMMA & Titanium Bar Bridge – £9,995
All On X with Acrylic Wrap, Lab Teeth By Phil Reddington – £12,995
All On X with Premium Lifelike BDT Individual Teeth By Phil Reddington – £15,995
If you would like any more information, please contact us.
How All On X Works
Step 1 – CT Scan
Before patients can receive the All On X treatment, they'll first need to have a CT scan performed on them. A CT scan will allow you to carefully plan the procedure and find the perfect positioning for the dental implants. Some patients also decide to get a dental mould produced as well, which further assists the dental bridge designers in making a specific bridge for the patient.
Step 2 – Teeth design
Once the CT scan has been completed, a dental lab technician will get to work designing the teeth and ensuring they're a perfect fit for the patient. This is usually completed through computer-assisted design and the end result is a 3D model of the final bridge which is used in the procedure.
Step 3 – Implementation
Now that all the preparation has been done, the patient is ready to receive their life-changing new smile. First, you have to extract any decayed or remaining teeth to make way for the implant screws. Then, the bridge is anchored into the jaw bone, the anchorage technique used in All On X provides a much more stable base than other techniques.
Step 4 – Final placement
After the patient has undergone a healing process of approximately 3 months, the temporary teeth that were used during the procedure are replaced with the permanent bridge. Allowing the mouth to heal ensures that the final implants can provide a much more stable result. Once the final bridge has been inserted, the patient can enjoy their new smile which will last them a lifetime.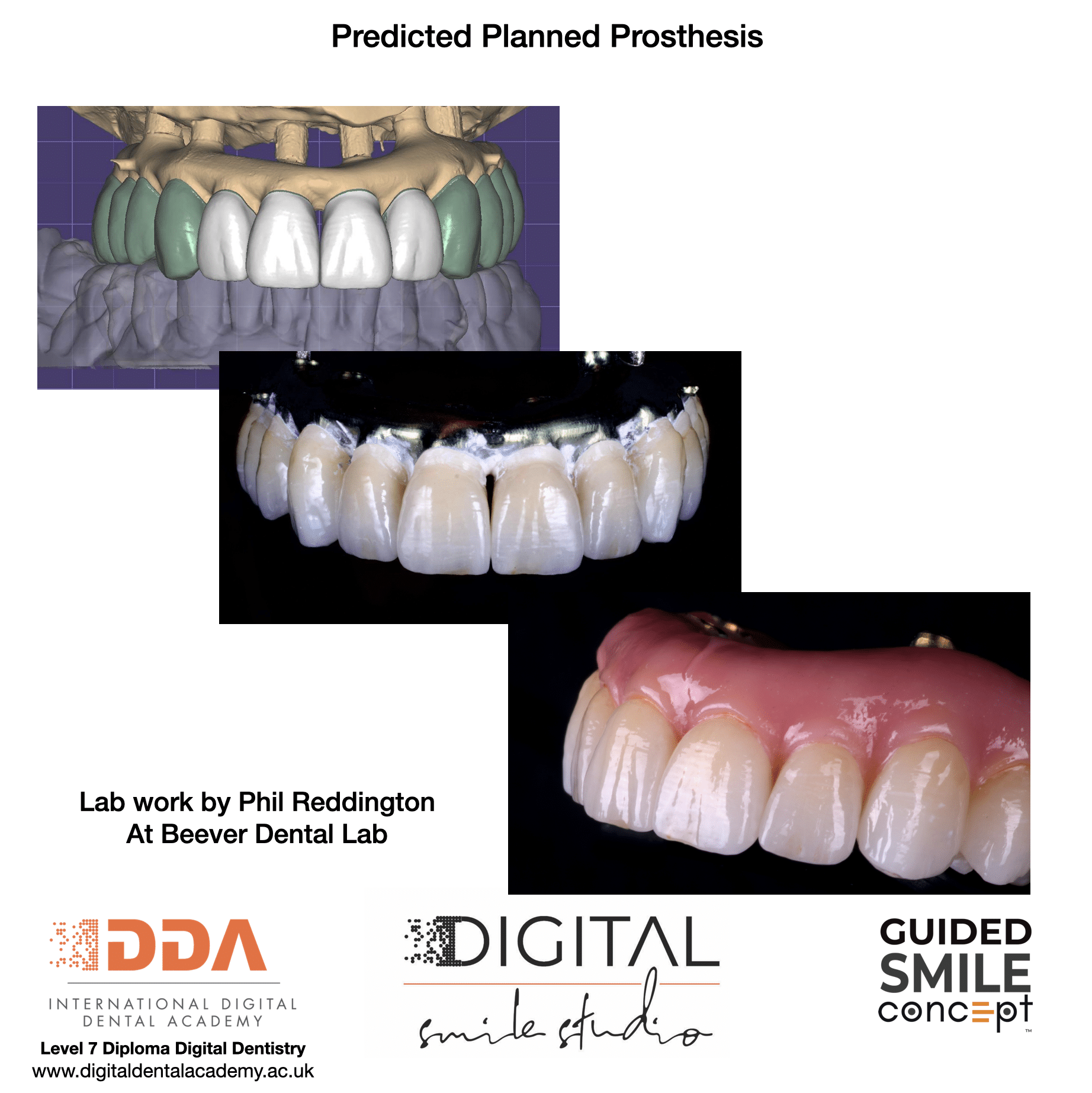 Do you have any questions about treatment you would like to ask?
Click below to book an appointment, send us an email, or just ask a message! One of our team will be more than happy to help you.